Leni Wildflower, PhD, (HOD '99) recently spoke at the Association for Coaching meeting in Scotland.
Leni spoke to a workshop of 90 people describing the Immunity To Change process designed by Bob Kegan and Lisa Lahey of Harvard University. Leni states, "It is a powerful tool for making changes in one's personal and professional life." Leni is certified in this process and will present it next year in Australia at the International Coach Federation coaching conference. Her new book The Hidden History of Coaching will be out early next year.
"Being an American living in London and being an executive coach, I decided that the way to see Europe was to offer to present the Kegan/Lahey Immunity to Change process to International Coach Federation coaching groups. In the coming months, I will be traveling in Stockholm, Sweden; Lisbon, Portugal; Budapest, Hungary; and Athens, Greece. It is a wonderful way to present a program I believe in and to see Europe!"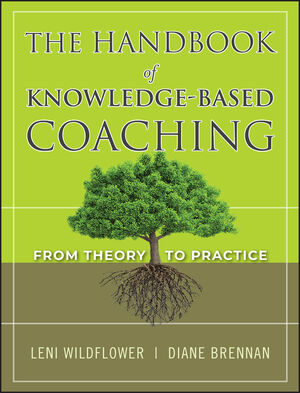 Leni is the co-author of The Handbook of Knowledge-Based Coaching. This book presents a stellar international panel of more than twenty practitioners offer an overview of the major theoretical models and sources of knowledge that have contributed to current coaching practice. For each theory and knowledge area there are specific examples of how it might effectively be applied in a coaching engagement and recommended resources for further study.
Drawing on a wide range of academic disciplines, including psychology, adult learning, conflict management, communication, organizational development, and leadership, Leni establishes the intellectual underpinnings of the profession. She identifies alternative sources of wisdom, such as spiritual traditions and the self-help and human potential movements, and covers a range of specialized approaches, from narrative and somatic coaching to coaching for sustainability, to create a rounded picture of coaching's origins and practices.
The Handbook of Knowledge-Based Coaching is available on Amazon.com